Roche Ornament® History
1980

Company Founded

1981

Established first manufacturing facility in Bangkok, Thailand

1985

Partnership established with the largest distributor of fashion accessories in Thailand, Sripipat Company Limited located in the heart of China Town, Bangkok.

1987

Established second manufacturing facility in Southwest Bangkok, Thailand

1998

Acquired first round of international partnerships with buyers

1999

Established third manufacturing facility in South Bangkok, Thailand
Company Profile
Imagine More, Pay Less.
The collaboration between efficient cost structure and quality is at the heart of everything we do. Since 1978, Roche Ornaments® has become one of the top brand names for hair and fashion accessories in the Asia-Pacific.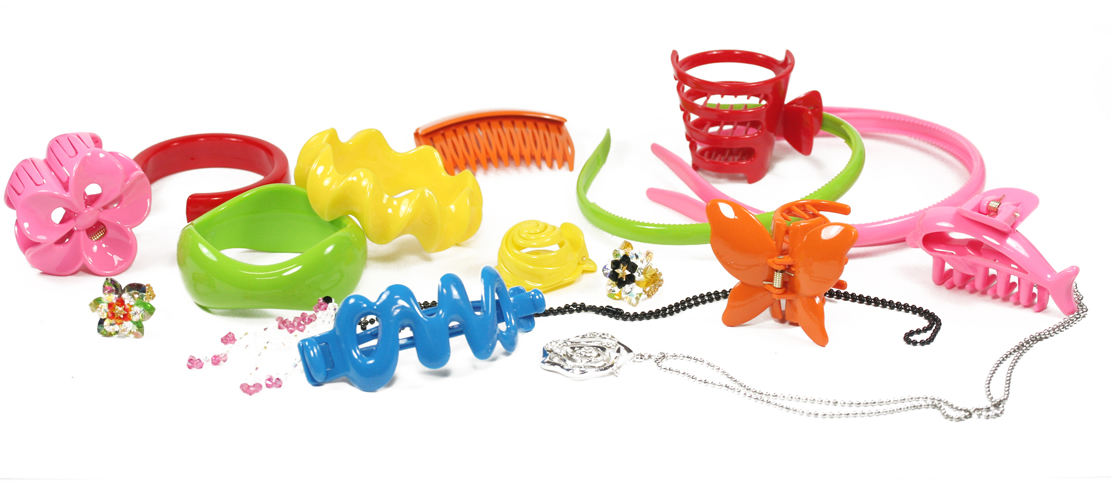 Imagine More, Pay Less. For over 30 years Mr. Veerasitt, our founder, grew his small shop into an internationally known brand for hair and fashion accessories. Together with many existing distributors in the Asia-Pacific region, we are able to bring our products to numerous international markets. The delicate craftwork sets us apart from the rest of the industry. We believe in making durable quality products that represents functionality and style.
Long lasting relationships with our partner suppliers, together with our efficient production process, enable us to offer our customers the most cost effectiveness and quality in hair and fashion accessories industry today. Our strong relationships with shipping companies ensure the highest quality of service.
We understand different customers have their own requirements unique to their businesses. This is why our representatives are trained to make arrangements to fit your needs. Together with our efficient supply chain, we strive to offer our customers the best customer service without compromising our value. Your success is our success.
FAQs
What's unique about Roche Ornaments?

Imagine More, Pay Less. Fashionistas love the creative designs and value consumers enjoy the durable quality. In today's competitive market, cost is at the forefront of the selection criteria for many distributors. Here at Roche Ornaments, we pride ourselves on offering top quality products and quick turnaround services at attractive prices. See it for yourself. Contact one of our representatives today to learn more about our products. We are looking forward to establishing a rewarding partnership with you.

Imagine More; Pay Less. Having been in the accessories business for over 30 years, we have a comprehensive portfolio that fits your strategies. No longer must you sacrifice quality for cost. Our 30 years of experience, in-house manufacturing capabilities and long-established distribution network ensure you receive the highest quality product at competitive prices. Roche representative will customize the quote based on your product mix and order volume.